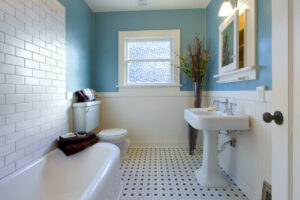 Elevated humidity in bathrooms is not a strange occurrence. However, it doesn't just manifest in a foggy mirror you see after a shower. Excess humidity also creates a perfect environment for the formation of mold, mildew, and bacteria. These problems are much bigger than just fog, and you need to address them quickly to ensure …
Let's talk about the path to your Mold Solution.
Choose the way you'd like to connect and help is on the way.
Not ready to talk to someone? Take our free online self-assessment and get clarity.