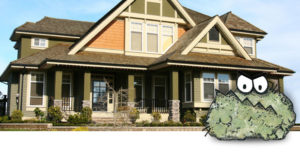 Ah, mold. We've all had a moldy patch or two on the bathroom wall at some point. Many of us also enjoy blue cheese, and who hasn't had last week's bread go all blue and fuzzy? However, there is more to it than that. Mold is everywhere — quite literally. Even if we can't see …
Let's talk about the path to your Mold Solution.
Choose the way you'd like to connect and help is on the way.
Not ready to talk to someone? Take our free online self-assessment and get clarity.