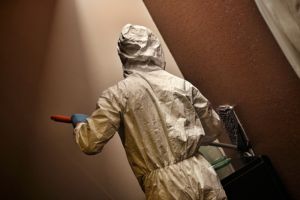 Mold Solutions remains open and is now offering a Coronavirus Cleaning Service for residential and commercial spaces. Our company is here to help you fight back against Coronavirus. The World Health Organization said Coronavirus can live hours or for days depending on the environment. Cleaning and applying disinfectants is what Mold Solutions does on …
Let's talk about the path to your Mold Solution.
Choose the way you'd like to connect and help is on the way.
Not ready to talk to someone? Take our free online self-assessment and get clarity.