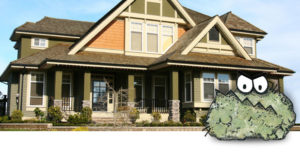 As far as house problems go, mold might not be at the top of the list, but it's still a nuisance. It's bad for the house and anyone living in it. No wonder buyers wiggle their noses at the idea of buying a home with mold. But just how bad is it? Here are the …
Let's talk about the path to your Mold Solution.
Choose the way you'd like to connect and help is on the way.
Not ready to talk to someone? Take our free online self-assessment and get clarity.